Special Programs
Humanitarian Crisis: The state of Texas' lone children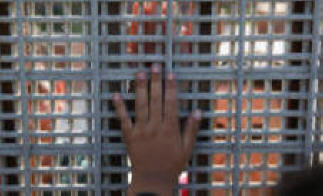 Thousands of children in Texas face separation from family, a culture and language they do not know and frightening legal action. Texas legal aid providers are overwhelmed with a staggering increase in legal need. These lawyers are unable to do more and must have help!
Texas Student Loan Repayment Assistance Program
The Texas Access to Justice Foundation administers the Texas Student Loan Repayment Assistance Program (SLRAP). The Texas Access to Justice Commission created the program in 2003 to assist attorneys who choose to pursue careers in legal aid in Texas. Low salaries coupled with high student loan debt make it difficult or impossible for lawyers to accept employment at legal aid or stay in those jobs long term. The Texas SLRAP is a critical part of increasing access to justice for low income individuals.
Donate online to the Student Loan Repayment Assistance Program Fund by clicking the PayPal button below.
Recent News

March 27, 2018
Foundation Creates David Hall Fellowship to Increase Legal Aid in Southwest Texas
Jan. 24, 2018
TAJF Executive Director Named "Distinguished Lawyer"
Nov. 6, 2017
November 6-10 Is Texas Veterans Legal Aid Week
Nov. 1, 2017
November Recognized As Prime Partner Bank Month
Oct. 23, 2017
TAJF Awards Funds to Help Those Impacted by Harvey
Sept. 26, 2017
TAJF Announces 2017 Equal Justice Works Fellows
Sept. 26, 2017
New Campaign Seeks to Honor Veterans and Raise Funds for Legal Services
Aug. 28, 2017
Donate to the Hurricane Harvey Legal Aid Fund. Help the Survivors Rebuild their Lives.
July 28, 2017
TAJF Is Hiring an Accountant & Compliance Specialist
June 6, 2017
First National Bank of Aspermont Joins Prime Partner Program
May 4, 2017
New Jamail Endowment Supports Legal Services for Veterans
March 29, 2017
Many sexual assault survivors unaware free legal help is available - by Justice Eva Guzman Austin American-Statesman
March 21, 2017
Texas Legal Hotline Available for Survivors of Sexual Assault
March 3, 2017
New applicants for 2017 TAJF grants must submit a Letter of Intent to Apply - By March 31
Feb. 17, 2017
Student Loan Repayment Assistance Program application process opens- Deadline March 27